About Kelowna, British Columbia, Canada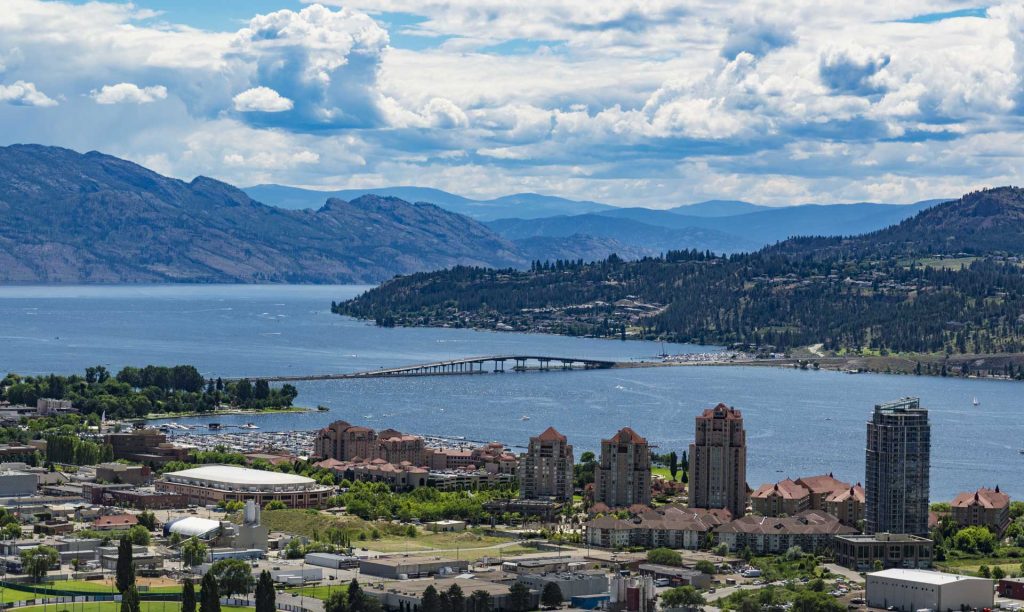 Kelowna is located on the eastern shores of the beautiful Okanagan Lake situated midway between Penticton to the south and Vernon to the North. Located in the Okanagan Valley, Kelowna is the largest city in the interior of British Columbia with over 195,000 residents in the city and surrounding area.
Kelowna is truly a four seasons playground and attracts visitors from around the world. Boasting all the amenities of a major city such as fine dining, unique shops, and a vibrant cultural life, you can also find orchards, vineyards, mountains, and spectacular vistas all within a 10-minute drive from downtown.
In the summer, Okanagan Lake offers wonderful opportunities for boating, swimming, and fishing with nearby mountains attracting hikers, bikers, and other outdoor enthusiasts. A delightful day can be spent sampling the award-winning wines of our numerous internationally acclaimed wineries or golfing on one of several championship golf courses. Come winter, skiers and snowboarders love our world class ski resorts know for endless powder snow. Big White and Silver Star are among the largest ski resorts in BC and are within an hour's drive of the city.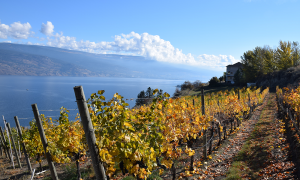 The region has a thriving economy around tourism, forestry, fruit growing, and wineries, and has become home to a rapidly growing technology sector that includes digital animation, software companies, and aerospace development and maintenance. Kelowna International Airport offers direct flights to and from many major Canadian cities such as Vancouver, Calgary, Edmonton, Toronto and to Mexican tourist and US major cities such as Cancun, Seattle, San Francisco, and LA. The University of British Columbia Okanagan is world recognized… and other post-secondary institutions offer plenty of educational opportunities for this family friendly community.
Quick Facts 

The City of Kelowna is home to 128,000 people (2014 census)




The Central Okanagan Regional District has a population of 195,000 (2014 census)

Kelowna encompasses 214 sq km of land and 48 sq km of water area




Kelowna is 344 metres (1,129 feet) above sea level




At 135 km long, Okanagan Lake is one of the largest lakes in British Columbia

.

The average daytime high during July and August is 27.4 C




The average daytime high during December and January is -0.3 C and the average low is -7.7 C

Kelowna receives over 2,000 hours of sunshine annually

Total annual precipitation is 386 mm (280 mm of rain and 106 cm of snow)  

Kelowna General Hospital is the largest and most comprehensive medical centre in the Southern Interior with a full treatment cancer clinic

Kelowna is home to several local theatre groups, a symphony, orchestra, museums, and numerous art galleries

UBC Okanagan boasts a student population of 8,500 and is one of the higher ranked universities in the world

Okanagan College has a student population of 6,500 and offers a wide variety of technical, trades, and university transfer programs
Ready to move to Kelowna, BC? Find out more about Immigration and Relocation.