FINALLY! You've decided you want a change and you're ready to move to Canada!!!
Without the right relocation partners and advice, moving to Canada can be a complicated process. Finding and settling into the right community to build your future can be overwhelming in such a vast, economically diverse country with so many climates. Choosing the right home to invest in can add to the complexity! 
I have helped many people from Western Europe, the USA and Asia relocate to Kelowna and elsewhere in British Columbia's beautiful Okanagan Valley. I have hand picked a great network of highly skilled relocation professionals such as mortgage brokers and certified immigration consultants to assure you a smooth relocation process.  
Immigrant Population in Kelowna
Kelowna, like many places in Canada, is home to many cultures and nationalities. The 2011 StatsCan Census shows that German is the largest language group in Kelowna outside of English and French. Dutch is ranked 3rd. It will be interesting to see what the results will be in 2018 when the latest 2016 Census results will be published.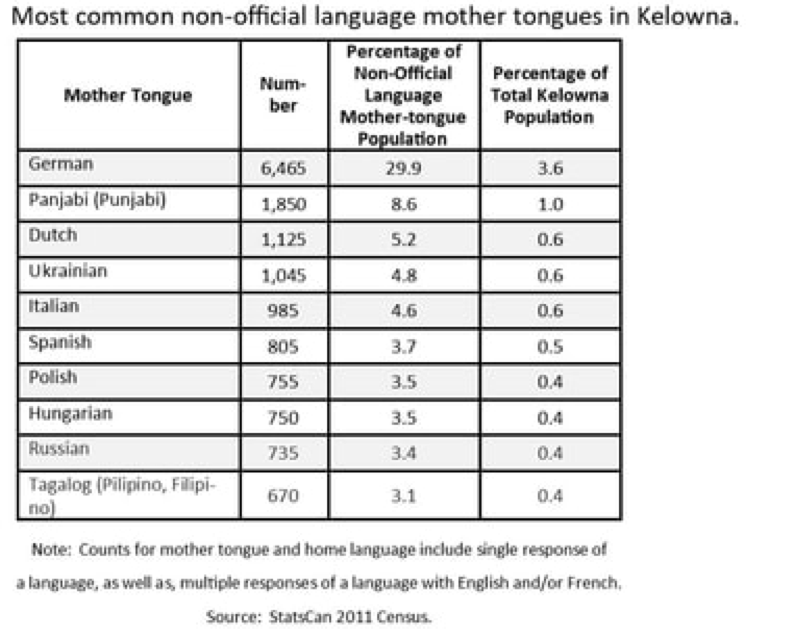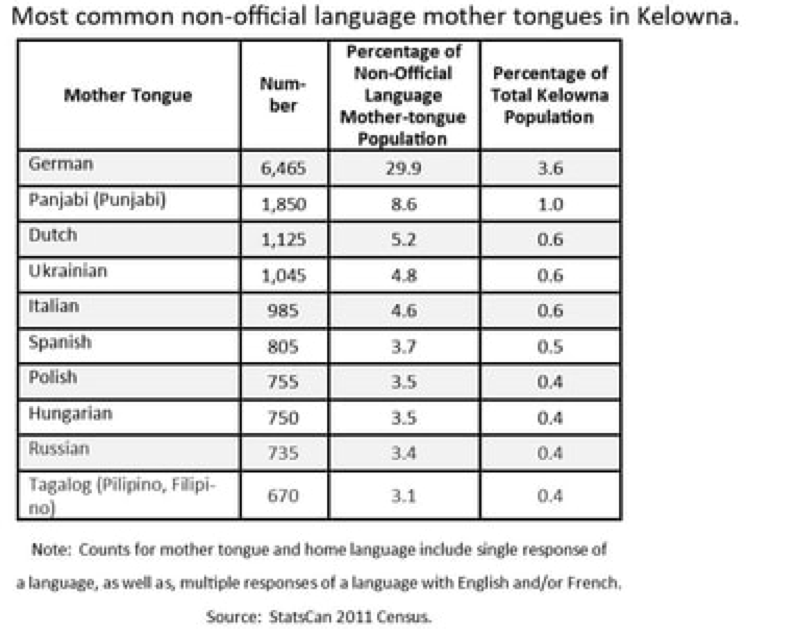 We recommend the experience of a certified immigration consultant or a lawyer who specializes exclusively in immigration law. Find out more about the two immigration consultancy companies that the RomRealty Team has partnered with.