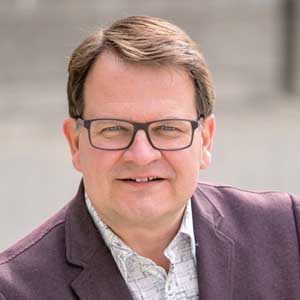 Rom Houtstra
Licensed Kelowna Realtor
Rom immigrated to Canada from the Netherlands in 1993 to establish his own manufacturing company in Kelowna. As an independent entrepreneur, Rom developed, patented, and marketed a unique retractable canopy for pick-up trucks that was sold to dealerships and distributors in both Canada and the United States. Then in 2002, after more than 30 years in sales, negotiation, and customer service in Western Europe and North America, Rom consolidated his talents and made the ultimate career change to Real Estate.
He joined Century 21® in 2004 and has over 17 years of real estate experience. As a specialist in relocating Canadians to the Okanagan and helping International buyers relocating to Canada, Rom offers local sellers the unique advantage of marketing their property to the wider Canadian and International markets.
With a background in corporate law and more than 30 years of skill development in sales, negotiation and customer service in Western Europe and North America, Rom has the experience and personality to bring Buyer and Seller together whether it be across town or across continents.
Rom is an award winning REALTOR® and Canada Relocation Specialist and  specializes in the following services;
Residential Real Estate, Investment & Recreational Properties
Buying and Selling Businesses
Relocation and providing access to Immigration services for Foreign Skilled Workers and Immigrant Entrepreneurs/Investors
When he is not busy serving real estate clients, he enjoys spending time with his family, his dogs, travelling, playing tennis and golf, skiing and playing the piano.
Whatever your real estate and relocation needs are, Rom would be pleased to help you and your friends.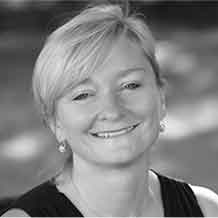 Tina Van Steen
Unlicensed Assistant
Tina Van Steen works closely with the professional marketing team at Century21 to implement Century 21's Vision 21 marketing plan for each new listing, including photo shoots, preparing custom property brochures, installing signs, registering a unique domain name and website for each new listing, social media marketing, internet advertising of your listing, and on-line listings. Tina was born in Canada to Dutch parents and spent part of her childhood growing up in the Netherlands, before settling back on Vancouver Island for her high school years. Tina spent the first twenty years of her professional life in an Engineering and Architectural environment, training as an accounting technologist and working as a Controller and Office Manager.
Seeking new challenges, Tina moved from Squamish, BC to the beautiful Okanagan Valley where completed her massage therapy training at the Okanagan Valley College of Massage Therapy (OVCMT) in Vernon in January 2012. She has since established a successful massage therapy practice in Kelowna.
Her background allows her to provide accounting and administration support to Rom's busy real estate practice.
She is a mother of three and grandmother of two. Enjoys time with Rom and their family, walks, travelling and practicing yoga.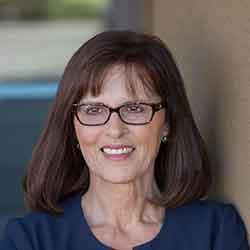 Trish Balaberde
Mortgage Broker
Trish Balaberde has been fortunate to call the beautiful Okanagan home for the past 28 years, 18 of which she has spent working as an Independent Mortgage Broker.
Trish has a sound understanding of the Kelowna area and real estate market which complements her years of experience in mortgage lending.
Her ability to understand the needs of people from all walks of life and her efficiency with quick analysis of credit applications allows Trish to customize and provide the perfect mortgage for her clients. She has a high level of commitment and thoroughly enjoys helping each and every client achieve their dream of home-ownership.