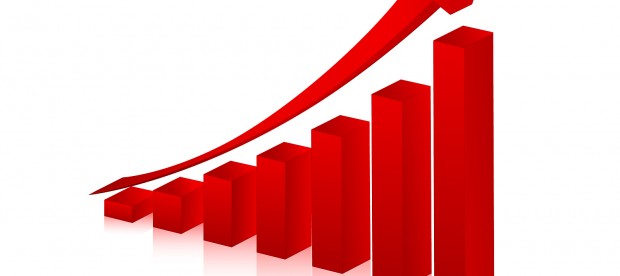 Kelowna Real Estate Report October 2014
SALES ACTIVITY IS UP!

The Okanagan Mainline Real Estate Board (OMREB) reported September sales activity of all MLS® property types improved by 32% compared to the same month in 2013, recording the strongest September unit sales in nine years (since 2005).
The Central Okanagan leads the way this month with a 36% improvement in overall sales over September 2013. Conditions in the Central Okanagan are in sellers' market territory with more demand than supply in some areas – especially in homes priced below $500,000 where inventory is short – and a buyers' market in the higher price category.
Despite tightening supply, the price of single family homes is fairly stable in most areas, and mortgage rates remain at historic lows, so there are great opportunities for buyers and sellers to get into the market. If you are looking to buy and find the right house, make an offer now as fewer new listings are coming on. If you are looking to sell before winter sets in, now is the time to list while prices are strong, the demand is high and inventory low.
– OMREB
Based on September 2014 MLS® Data for the Central Okanagan
NEW LISTINGS
September 2014 – 782
September 2013 – 754
UNIT SALES
September  2014 – 552
September  2013 – 405
MEDIAN PRICES
Single Family Residential – $448,500
Townhouse – $354,000
Condo – $221,000
Lot – $195,999
 
CLICK HERE for a complete Stats report
Source – OMREB
HAPPY THANKSGIVING

How Being Thankful Can Keep You Healthy
Studies have shown that people who regularly practice feeling thankful have a leg up when it comes to their health. Those who adopt an "attitude of gratitude" as a permanent state of mind may be more likely to:
take better care of themselves physically and mentally
engage in more protective health behaviours and maintenance
get more regular exercise
have improved mental alertness
schedule regular physical examinations with their doctor
cope better with stress and daily challenges
feel happier and more optimistic
avoid problematic physical symptoms
have stronger immune systems
maintain a brighter view of the future
With that list of benefits, who wouldn't want to try it? To get started giving thanks, consider integrating some of the steps below into your daily life.
Focus Attention Outward – Your attitude plays a large role in determining whether you can feel grateful in spite of life's challenges. Those who are more aware of the positives in their lives tend to focus their attention outside of themselves.
Be Mindful of What You Have – You may assume that those with more material possessions have more to be grateful for. However, research suggests otherwise…that it's not how much you have, but how you feel about what you have that makes the difference.
Keep a Gratitude Journal – Recording what you feel grateful for in a journal is a great way to give thanks on a regular basis. Those who listed five things they felt grateful for in a weekly gratitude journal reported fewer health problems and greater optimism than those who didn't.
Reframe Situations as Positive – It's not actually a challenging situation that is upsetting. It's how you perceive the situation. The next time you find yourself complaining about life's hassles, see if you can mentally "flip the switch" to frame things differently. For example, rather than getting down about missing an opportunity, try to see the positive side. You might now have more time to direct towards other priorities.

AIR MILES® REWARD MILES
Century 21 is the exclusive provider of AIR MILES® Reward Miles in the Real Estate Industry
CLIENT COURTESY MOVING VAN
We are happy to provide our clients with the use of our Century 21 moving van to make your move easier. You just pay for the gas.